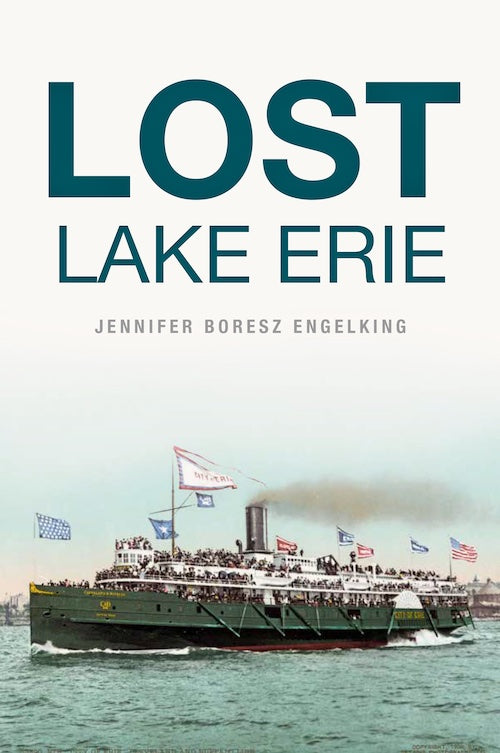 Lost Lake Erie
Regular price $24.99 Sale
Serene one moment and destructive the next, Lake Erie's moods mirror its tumultuous role in history.
As the site of Cleveland's Great Lakes Exposition, the lake offered visitors a respite from the Great Depression, and Hotel Victory, once considered the world's largest summer resort, drew thousands to Put-In-Bay. Daring postal workers dangerously crossed the ice-covered surface on hybrid "boats" and by foot. Canal Street, at the Buffalo Wharf, was once called "the Wickedest Street in America." The Erie is one of thousands of ships that lie in a solemn graveyard below the surface. And rum runners turned the lake into a watery highway for illegal booze during Prohibition.
Author Jennifer Boresz Engelking reveals entertaining, heartbreaking, and nostalgic stories of the lost sites, businesses and industries of Lake Erie.