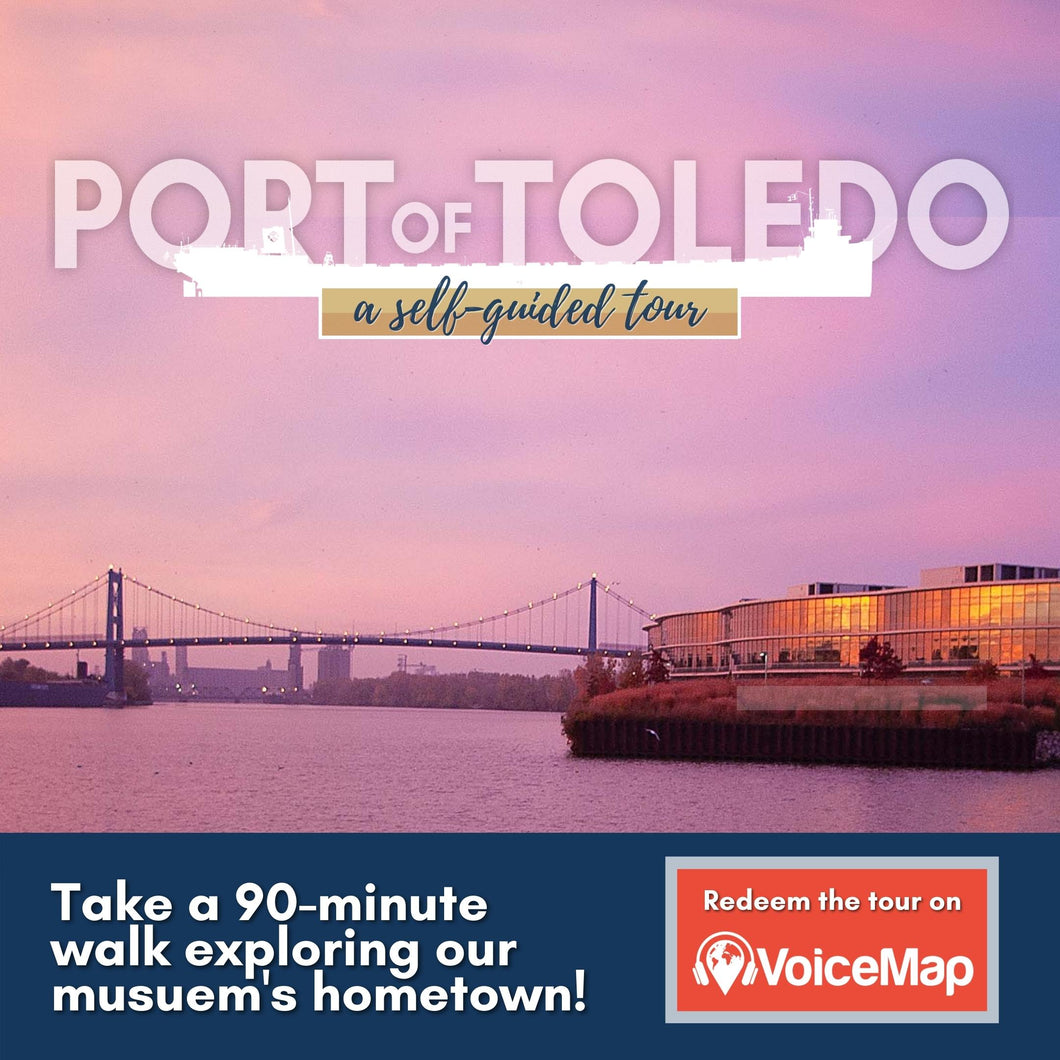 Port of Toledo: VoiceMap Walking Tour
Using VoiceMap, a self-guided tour app, individuals can travel back in time with author, storyteller and holytoledohistory.com curator Tedd Long on a 90-minute walk along the heart of downtown Toledo's riverfront while sightseeing, boat watching and enjoying the winding path along the Maumee. The tour begins at Middlegrounds Metropark and follows a path to the Dr. Martin Luther King Jr. Bridge and back. Thanks to a generous donation from Tedd Long, all proceeds support the National Museum of the Great Lakes.
"My daughter and I greatly enjoyed this tour on a beautiful fall day - and we learned so much about the city we love. I highly recommend it for both visitors and native Toledoans."  -Mary-Beth
Once you purchase the tour you will receive a redemption code to access the tour on the VoiceMap mobile app. You can then access the tour at your convenience using the instructions below.
Download Instructions:
Step 1: Download the app.
Step 2: Create an account on the VoiceMap app.
Step 3: Check your order confirmation email for the tour code.
Step 4: Enter the tour code into the VoiceMap app. Refer to screenshots below:
Step 5: Enjoy your tour!