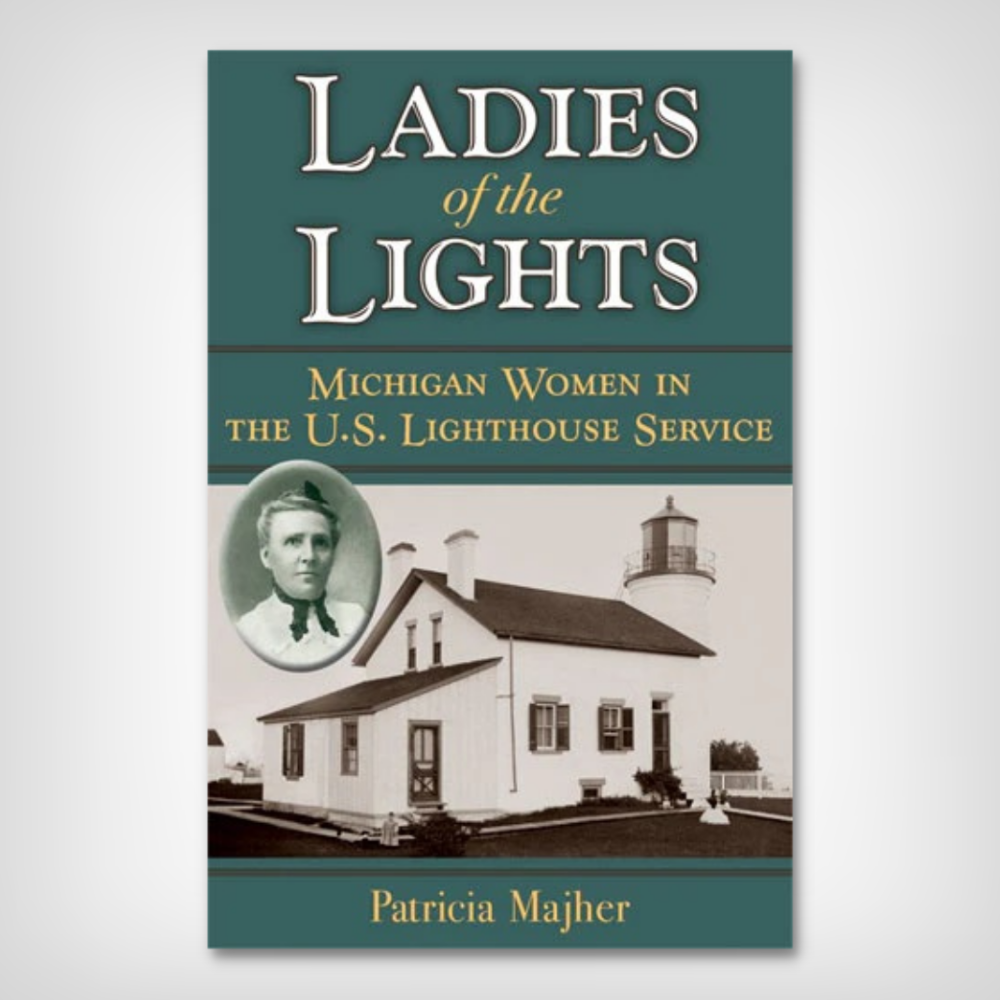 Ladies of the Lights
Regular price $22.95 Sale
Ladies of the Lights: Michigan Women in the U.S. Lighthouse Service
Patricia Majher
This item is currently on back order. You will be notified when it ships.
Michigan once led the country in the number of lighthouses, and they're still a central part of the mystique and colorful countryside of the state. What even the region's lighthouse enthusiasts might not know is the rich history of female lighthouse keepers in the area.
Fifty women served the sailing communities on Lakes Huron, Michigan, and Superior, as well as on the Detroit River, for more than 100 years. From Catherine Shook, who raised eight children while maintaining the Pointe Aux Barques light at the entrance to Saginaw Bay; to Eliza Truckey, who assumed responsibility for the lighthouse in Marquette while her husband fought for four years in the Civil War; to Elizabeth Whitney, whose combined service on Beaver Island and in Harbor Springs totaled forty-one years—the stories of Michigan's "ladies of the light" are inspiring.